Here is the promotions roundup post with all the communities and websites submitted to us this week. If you'd like something promoted for next week, please leave a comment here. As stated before, we will not be allowing individual posts through the comm anymore so please comment there. They do NOT have to be Twilight-related.

Twilight/Cast-Related Promotions
Twilight Canon Fodder Challenge - An Anonymous Twilight Canon Fanfiction Challenge!






Twilight Canon Fodder Challenge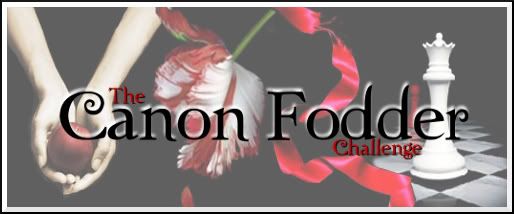 MARCH 17, 2010- MAY 1, 2010

That's right. We want more canon! You may have read the "Canon Fodder" articles on TLYDF. Well, now it's your turn to give it a go. We want a 1,500-8,000 word fic (based on the word count in a .doc file without header and A/Ns) that is canon. Be creative, be innovative, but don't color outside the lines! Everything you write must be supported by the facts given in canon. Some examples of types of fics you might try: Backstory, Sidestory, Futurestory, Missing Moment, Alternate POV

For more information including rules, posting format, etc., please visit http://www.fanfiction.net/~twicanonfodder.