They got a few pictures taken where the meadow scene will take place.



EDIT: MIGHT NOT BE THE MEADOW SCENE.

So we stop for a sec and kinda peek around the corner. We started to see trucks and lighting and crew. As we rounded the corner I looked to the left and I honestly,truly think I stopped breathing. There was Rob and Kristen's double being filmed. The camera was about 1 foot away from his face over Katie's left shoulder (is that her doubles name?). We were about 10 feet from this…I just about died. Honestly. Right there. Keeled over. Dead.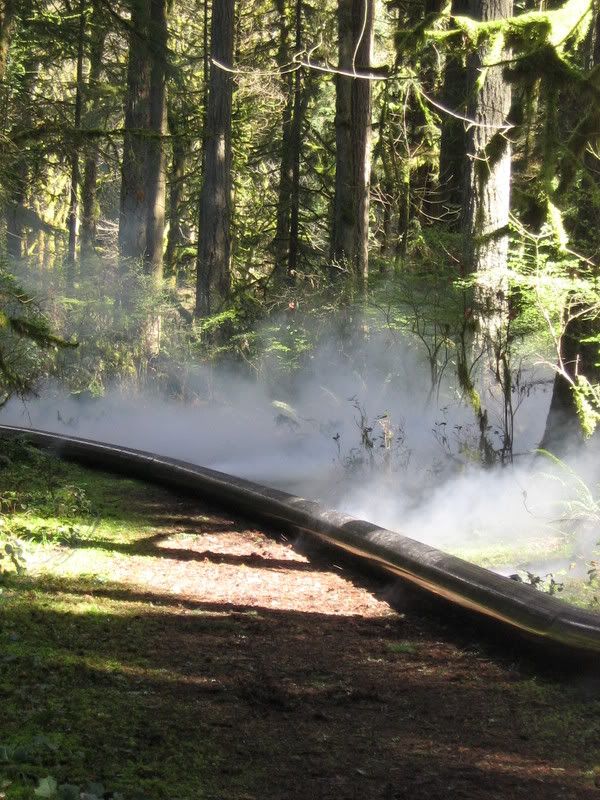 about their trip