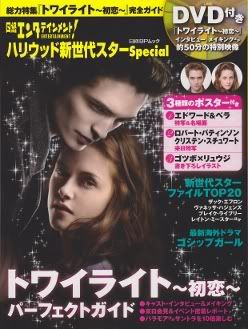 Japanese magazine with a few new pics from the cast while they were in Japan plus more.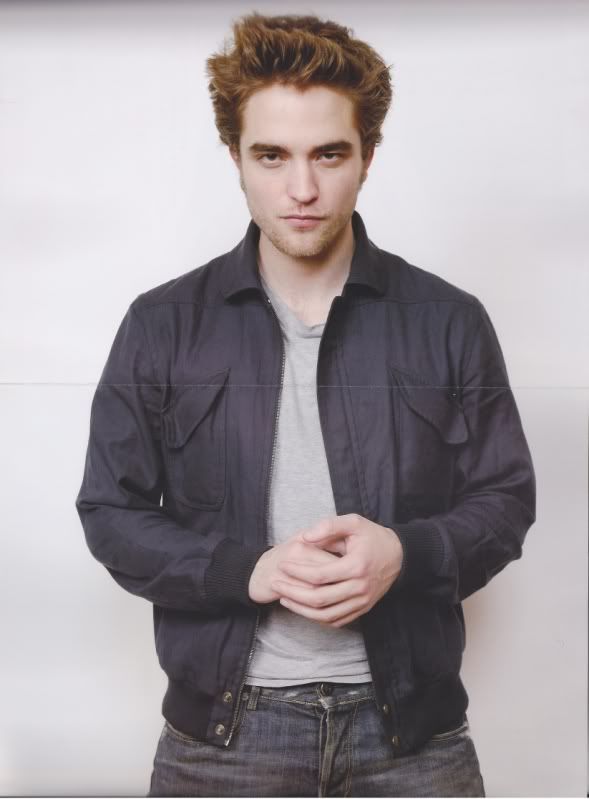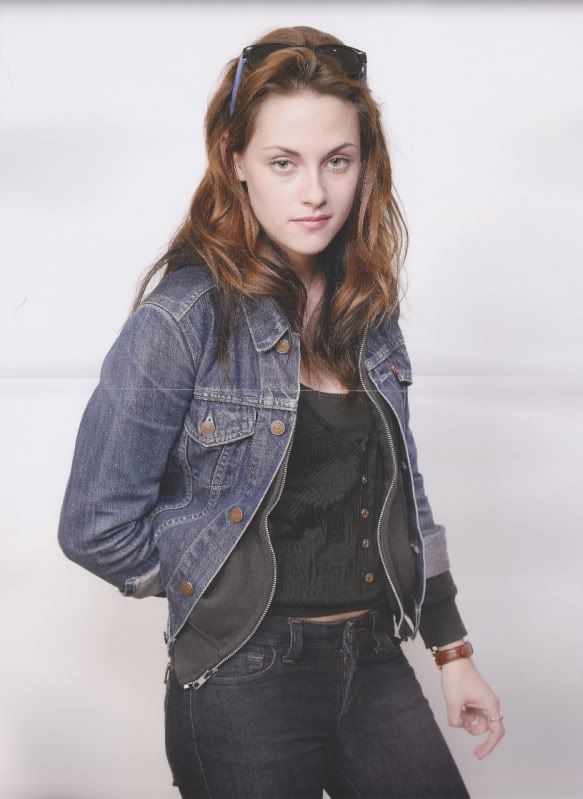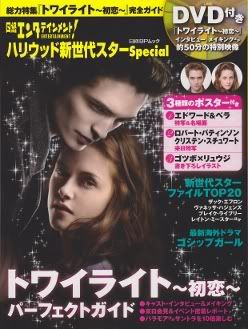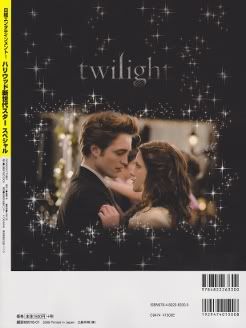 Twilight finally opened here in Japan last Saturday on the 4th. While walking through the mall I noticed a lot more Twilight merch in the book store. They have the "manga" versions, new releases of the books with the original artwork (but modified) and magazines.

I scanned a couple --this one is an "Entertainment" Twilight special. It featured mostly interviews, movie splash pages, pics from the Japan Twilight cast shoot and a DVD. It also had a few pages on other young American stars like Zac and Miley.

I just scanned the more interesting pages.


Character/Actor Bios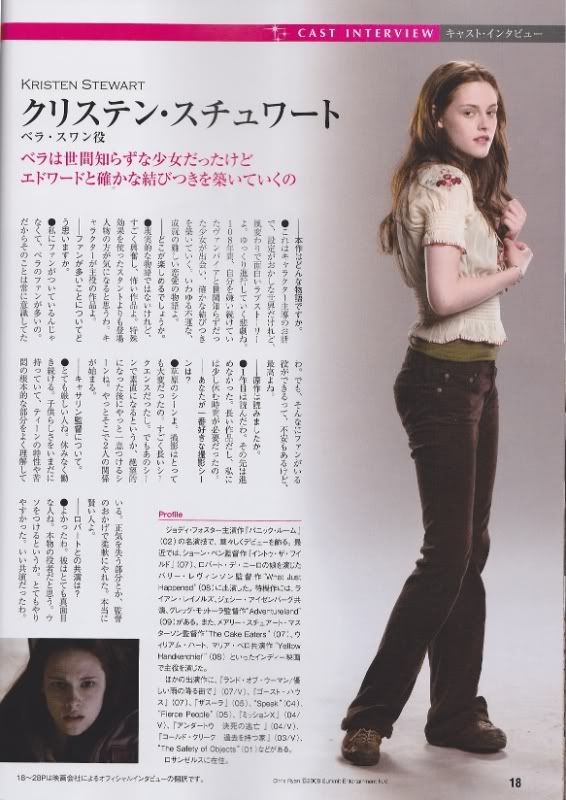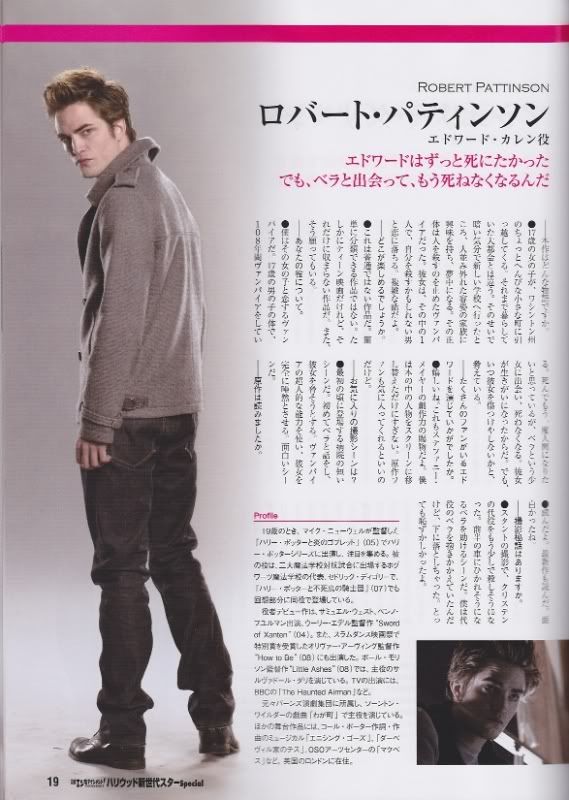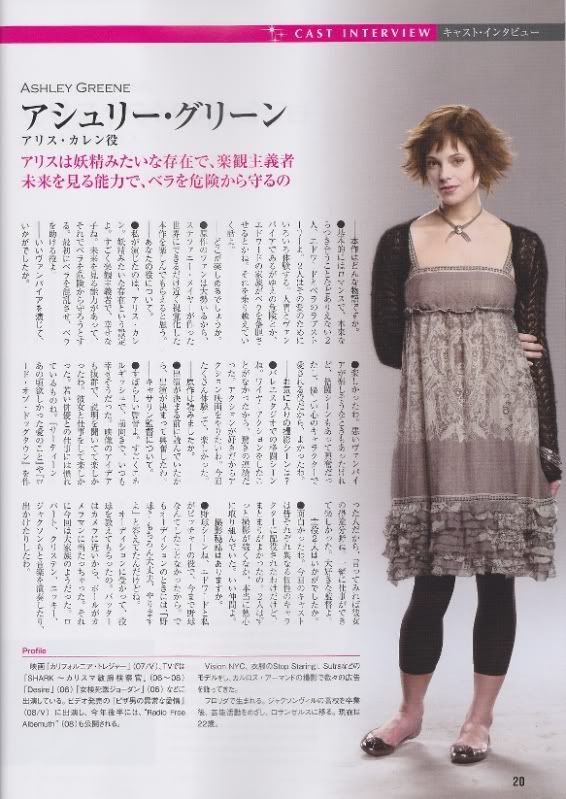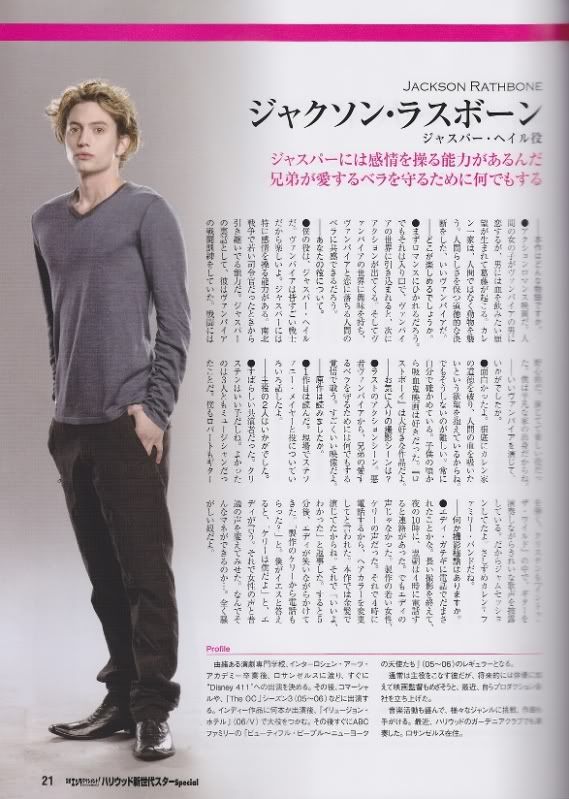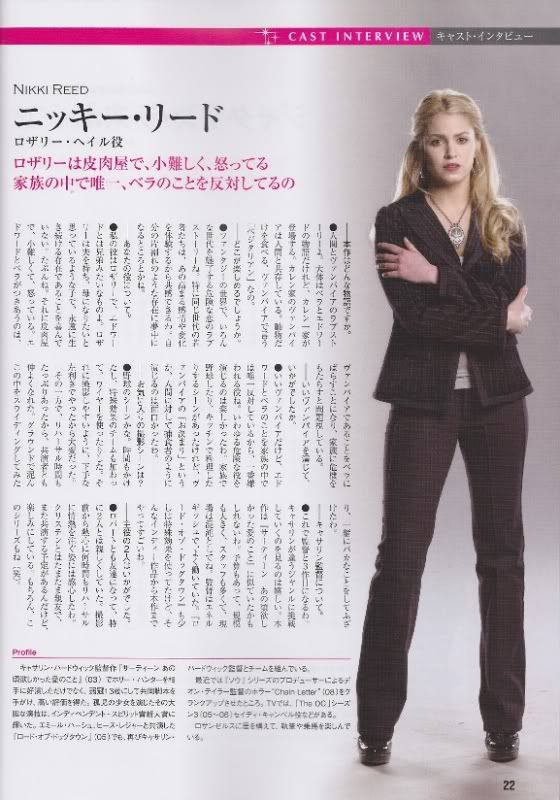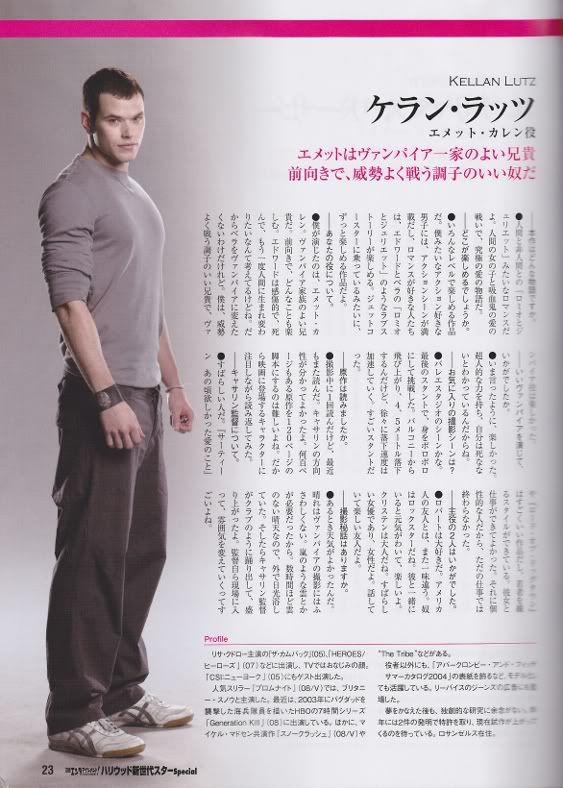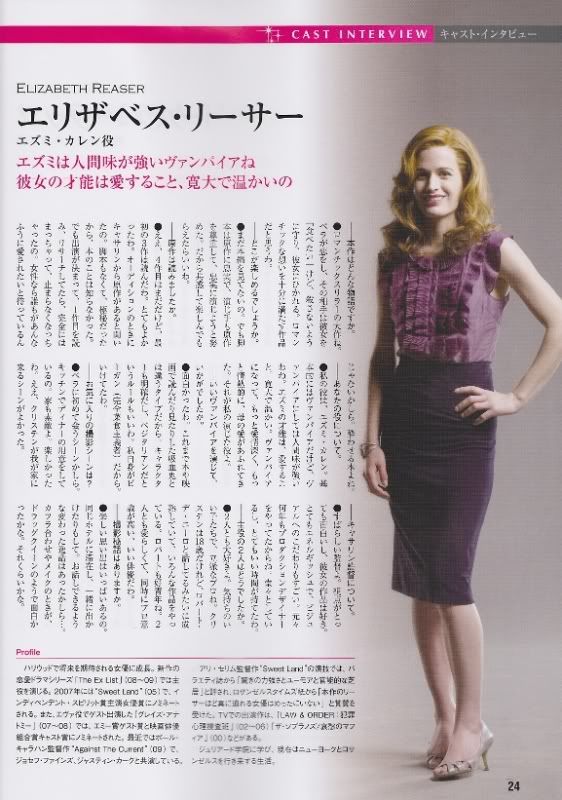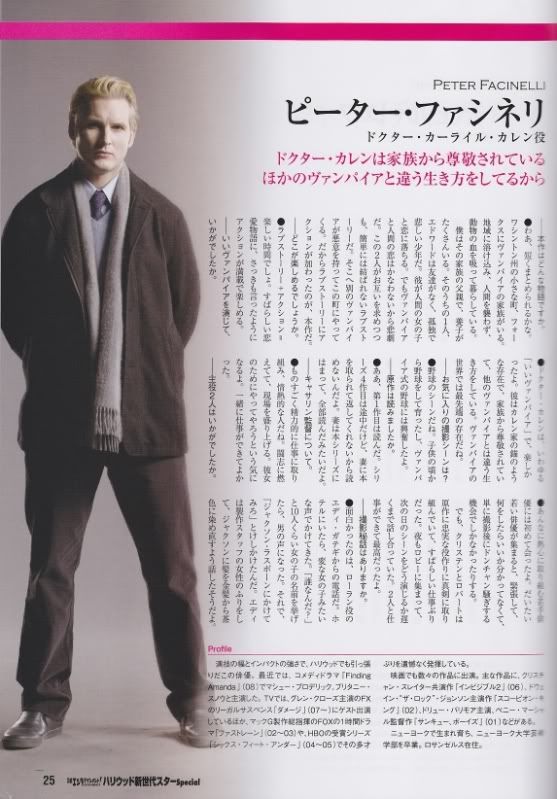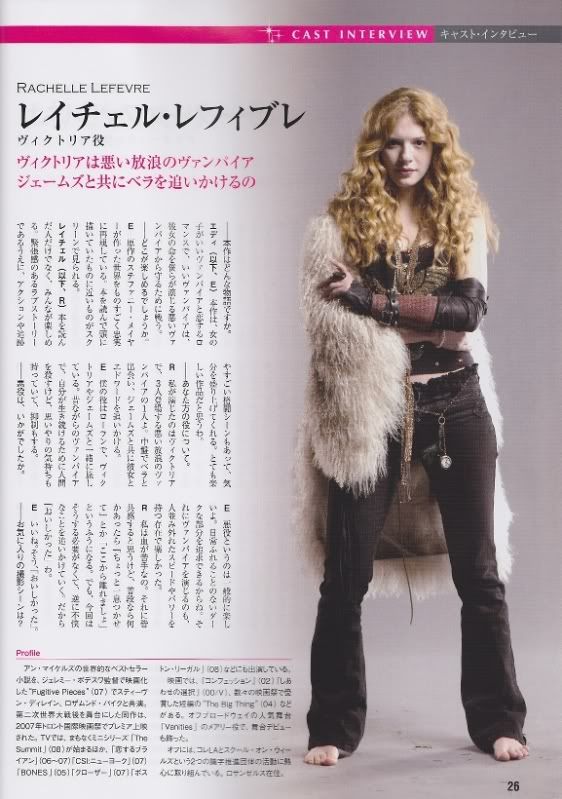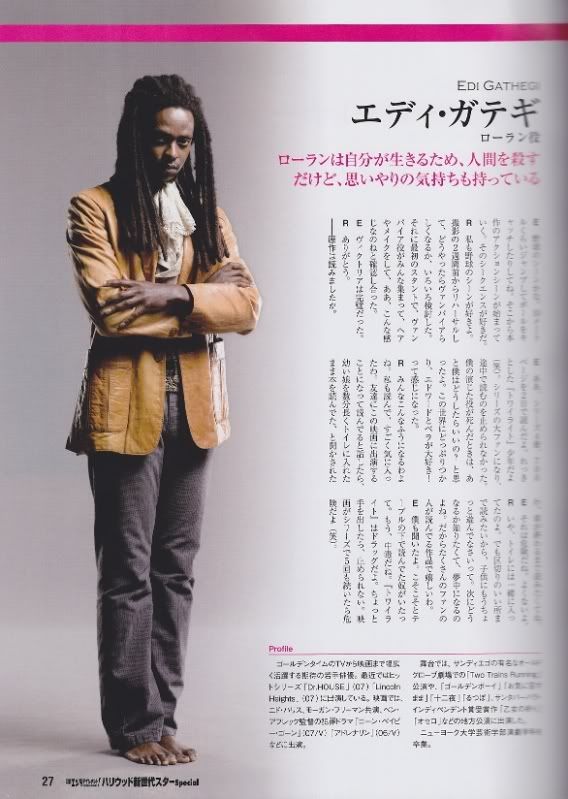 Lol, there was no James.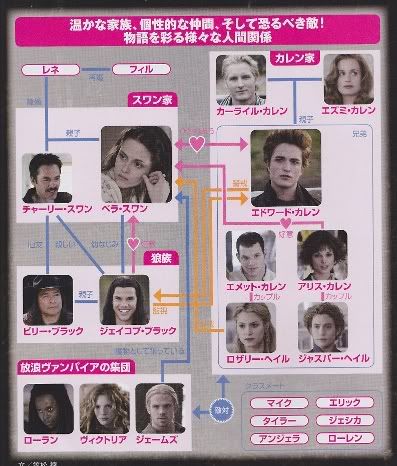 I like the little pink line between Alice and Bella. Japan knows the real OTP. Damn Summit.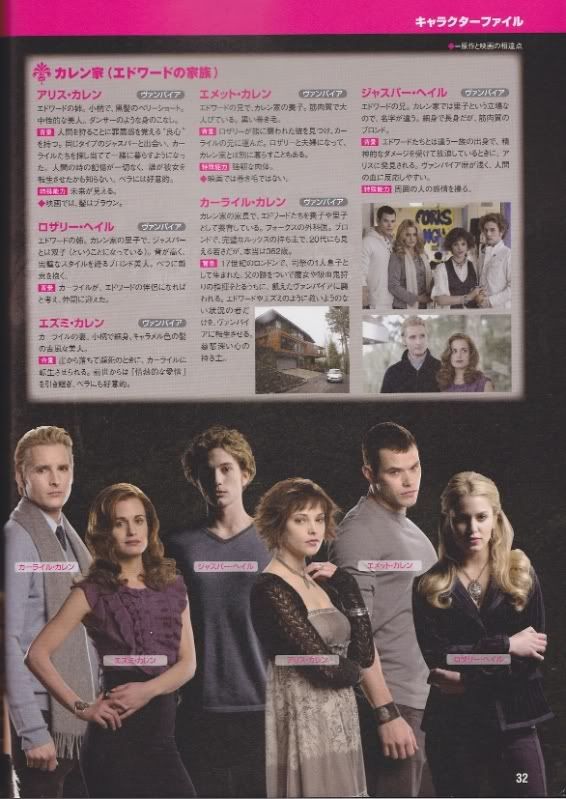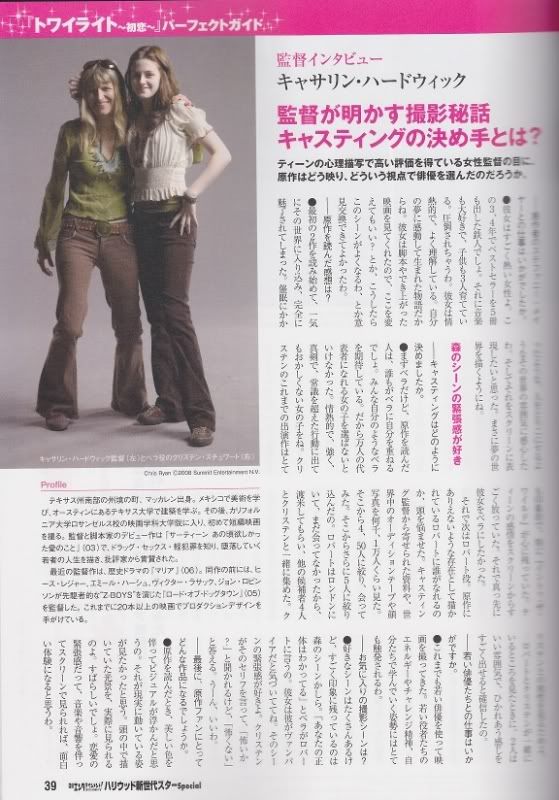 Cast Interviews
I assume these are interviews done while they were in japan. I live here but I can't read Japanese yet, so... you're SOL. D: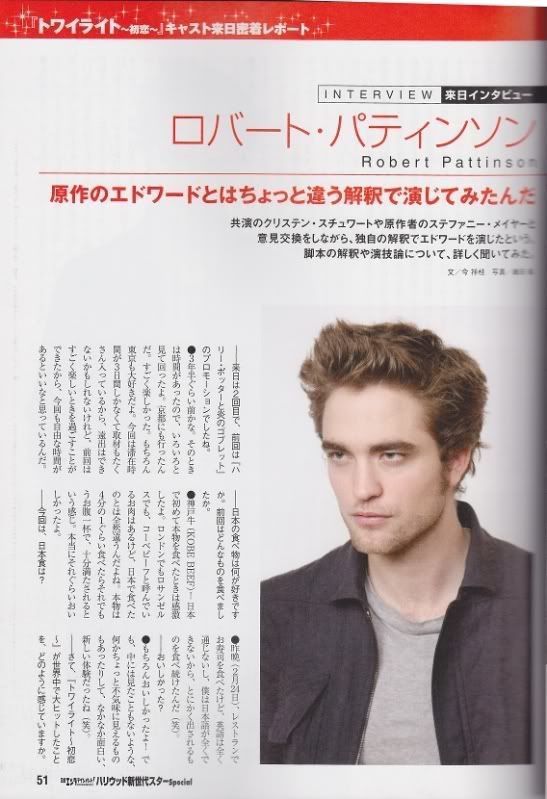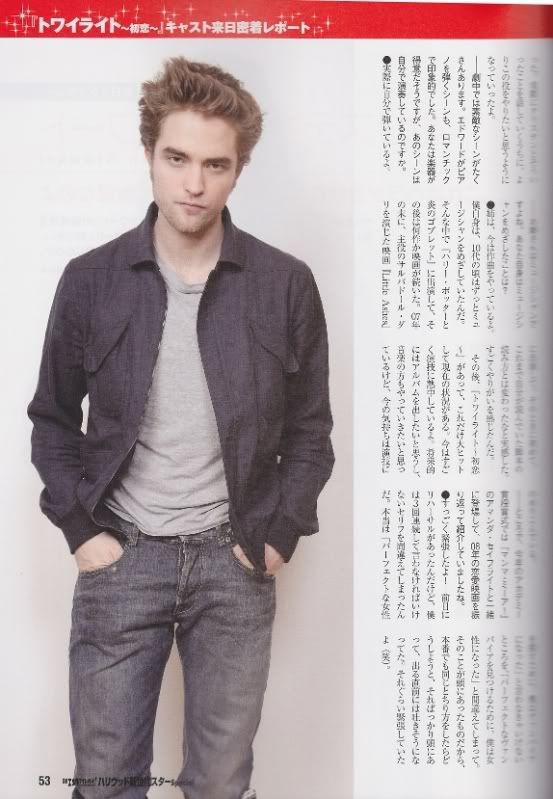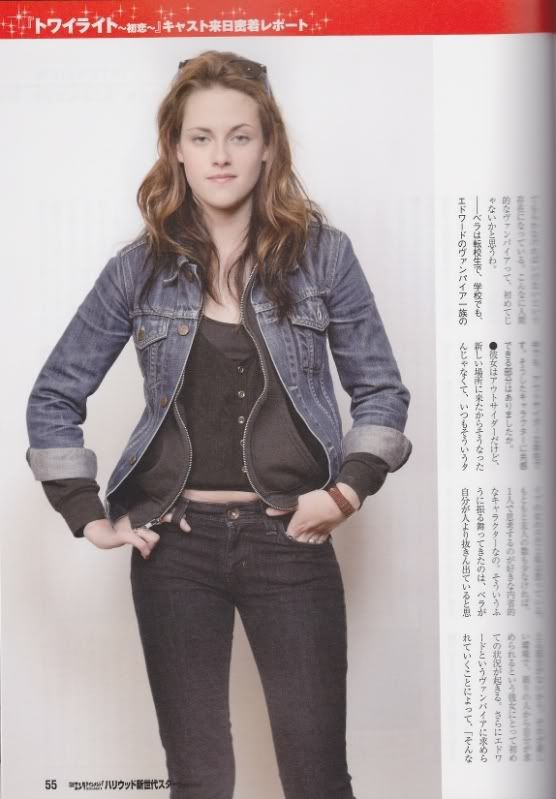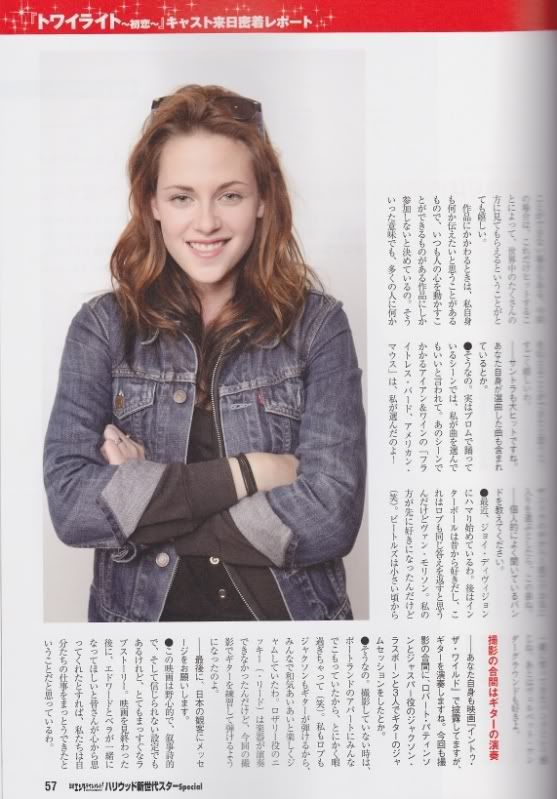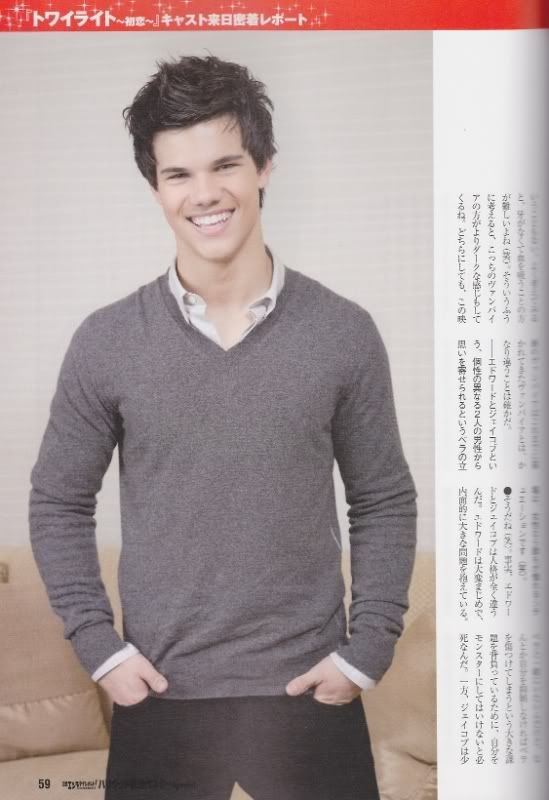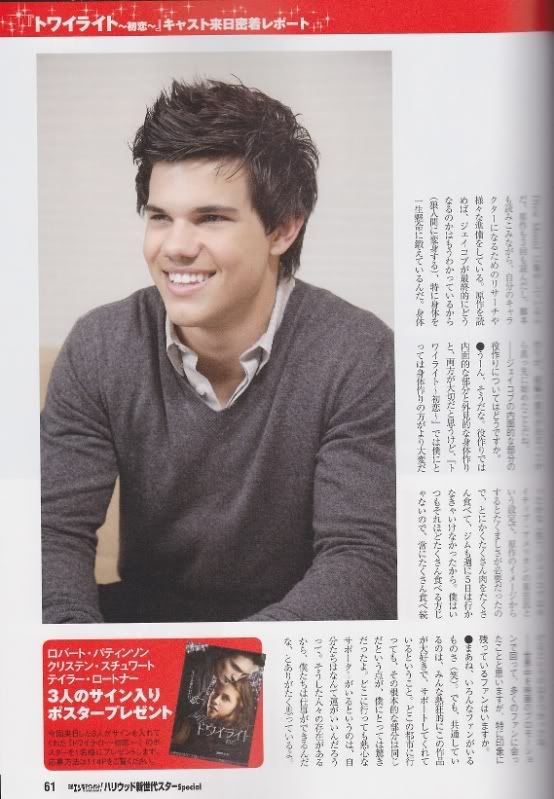 DVD
The DVD that came with the mag is 50 minutes long. It's regional coded (duh) and all my stuff is North American so I was unable to play it ATM ('cause I'm on a comp using Fedora temporarily also). However, it just looks like making of and interview videos that we've seen time and time again. I'll post it if it turns out otherwise.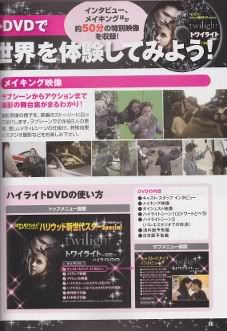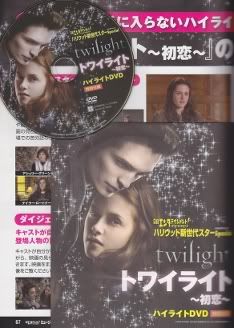 Fold Out Posters
It came with three double sided posters. I didn't post one because it was a Prom pic and a separate of RPattz and KStew that everyone has seen before.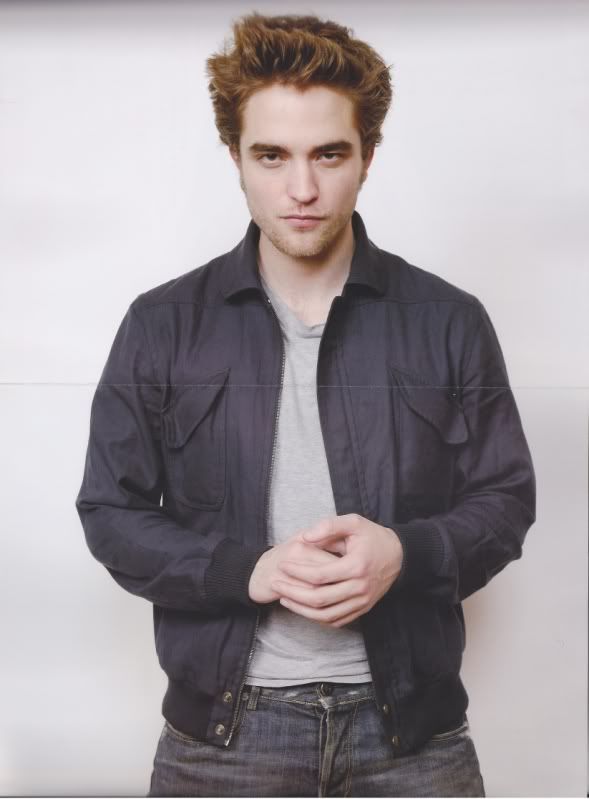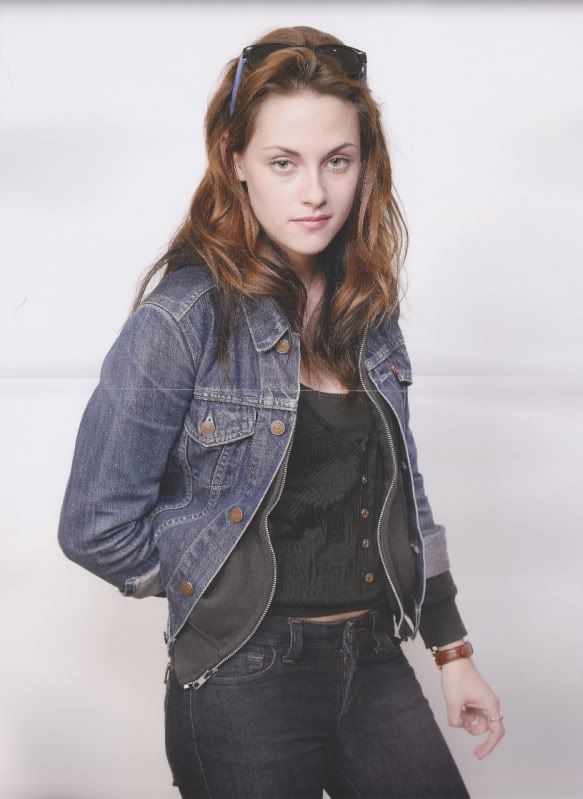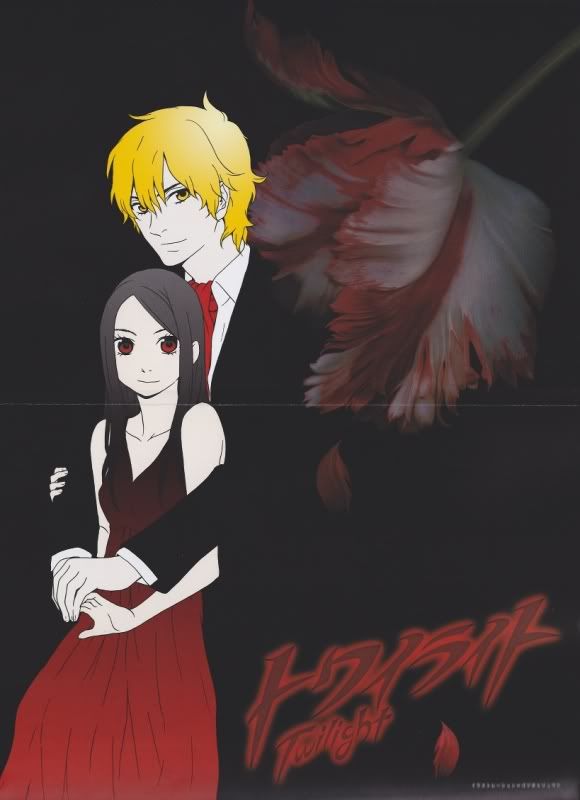 I have uploaded two .zip files of the pics in their original size when I scanned them. They're pretty big. File 1 and file 2.


I have two other Japanese mags with SOME new photos from Japan. I will post them in a day or two in "Part Two". I tried to find this online to buy but with no luck. If you come across it, it cost 1500 yen and was totally worth it if you're a Twilighter with the posters, DVD, and the magazine is printed on nice, thick paper.

Questions or if you want to use the pics --just contact me/comment~ <3



Source = My Scanner.