I went to Hot Topic today to see about picking up a few things, they had some new items in, a new sweat shirt and a Tee, not to mention they do have the trading cards in, with HT Exclusive foils. And I want to apologize in advance for the awful quality of the photos X.X!!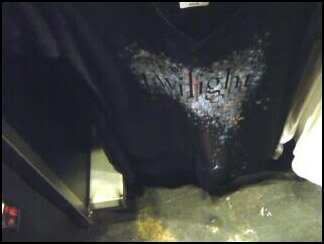 It's a black V-neck girls Tee with Twilight written on the front, I believe with glitter around Twilight or some shimmering fabric of some sort.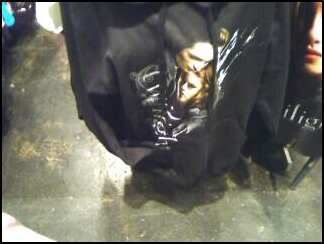 Bella/Edward pull over hoodie, it seems to be a thickness that runs between the other girl zipper hoodies and the men's zipper hoodies.



Card foil for Bella.