I was signing in on MSM Messenger and what do i see ?
Twilight :D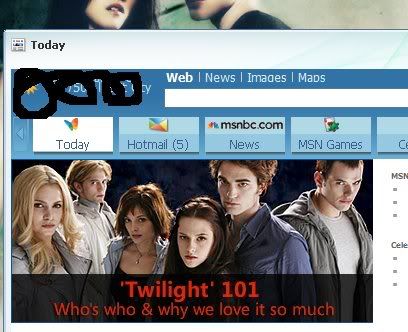 'Twilight' 101: Who It's About and Why It's So Darned Beloved

p.s. SORRRY mods if this was already posted ... :( i just thought this was spiffy
im not liking that whole Rob part though. :( thats just rude.