Lion & Lamb :: The Edward Cullen & Bella Swan Community
29 September 2010 @ 01:04 am
Current Mood:
accomplished
29 September 2010 @ 06:57 am
Title: ice lips
Creator: KoksNost
Song: Quiet
Artist: This Will Destroy You-Quiet
Program: sony vegas pro 9

29 September 2010 @ 09:10 am
daily graphics post
Post teasers and links to your E/B graphics as a comment to this post.

by
______thatshott posted here.


29 September 2010 @ 11:11 am
Title: Simplicity is Key
Author: Rags88 / Rags Stone
Characters: Bella
Rating: M
Category: Romance, Hurt/Comfort

Summary: "As I look at the offending object in my hand, I realize that things have quickly moved from weird to extremely complicated. Not only do I have to confront the two of them, but chances are I'll ruin one of the best things that has ever happened to me."

After living a rather care- and drama free life, Bella thinks she has a pretty normal life. She has a crush on her extremely hot doctor, she has two crazy, yet lovable roommates, and she is trying to not want the hot guy who is way too complicated for her. Little does she know that not everything is as simple as it seems. AU/AH

Simplicity is Key, Chapter 14 on FF.n: http://www.fanfiction.net/s/5470368/15/
29 September 2010 @ 01:17 pm
Robert Pattinson arrived at LAX last night after flying from London with Tom Sturridge. The Twilight star's facial hair has grown since his last appearance a month ago at the Emmys afterparty. Rob's been keeping a low profile back home in England, after his PDA-filled stay in Canada with Kristen Stewart. He's still been at the forefront of his fans' minds, however, earning the title of Glamour UK's sexiest man. Production on Breaking Dawn is due to start in just over a month, and Edward and Bella's daughter Renesmee has been cast. With Robert and Kristen reuniting for filming, we'll get to see more pictures of them together.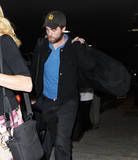 (
More this way...
Collapse
)
thanks to
PopSugar
via
pattinsonlife
Current Music: Zola Jesus - Sea Talk
29 September 2010 @ 02:43 pm
Title: The Perfect Space
Characters: Bella & Edward
Genres: Hurt/Comfort/Romance
Rating: Rated: M
Summary: At 16 years old, Bella & Edward had fallen victim to a kidnapping. Since returning home, they find their only solace in each other. As Edward becomes overcome with the need to protect her from any further harm, she begins to need him in more ways than one. AH

Chapter 12
29 September 2010 @ 08:40 pm
weekly recommendation post.
Here's the place to rec all your favorite Edward/Bella fanworks (fic, fan videos, art, etc).

Coming Through the Rye
| "I'd never been one of those women who found foreign accents sexy until I met Edward. Now, even plaid made me horny." Bella is in love with her best friend, Scottish expat Edward, and she'll do anything for him. Anything. AH. E/B.


The Cube
|
Bella is a unique girl, to say the least, and meets Edward when he needs to learn a different way to live. She helps him look at the world in a whole new way and find true love.