Lion & Lamb :: The Edward Cullen & Bella Swan Community
daily graphics post
Post teasers and links to your E/B graphics as a comment to this post.

by
bionini posted here.


by
rockangelz53 posted here.


by
love_england posted here.


by
prophcygrl posted here.




by
mayfrayn posted here.




by
escapingtourist posted here.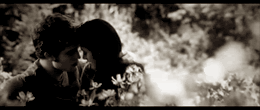 Enjoy your weekend!
Current Mood:
amused
I was just wondering what your thoughts were on R/Ks chemistry in Eclipse. Was it better than the other two?
"On Thursday, The Twilight Saga: Eclipse raked in $24.2 million to lead the daily box office, while The Last Airbender blew into second with an estimated $16.35 million first day gross.
Eclipse scored the second highest-grossing non-opening Thursday ever, behind Transformers: Revenge of the Fallen's $29.1 million, despite plummeting 65 percent from its massive $68.5 million Wednesday opening. Its two-day tally stands at a mighty $92.7 million, trailing New Moon's $115 million though flying much higher than the first Twilight's $57.3 million.
After such a fevered opening day, an extreme drop-off was to be expected for Eclipse. After all, New Moon's second day was a Saturday, and it still fell 42 percent. Eclipse's decline, though, was the steepest on record coming off of a Wednesday opening. Transformers: Revenge of the Fallen, which previously held the Wednesday opening record with $62 million, fell 53 percent at the same point. The more comparable Harry Potter and the Half-Blood Prince tumbled 62 percent from $58.2 million to $22 million, while Harry Potter and the Order of the Phoenix was off 58 percent and Star Wars: Episode I - The Phantom Menace dove 57 percent."

more at the source:
http://boxofficemojo.com/news/?id=2847&p=.htm
P.S.- Entertainment Weekly has predicted that Eclipse will make 200 million, domestically, by the end of Sunday.
source:
http://hollywoodinsider.ew.com/2010/07/01/box-office-preview-eclipse/
Title: Unwrap My Heart
Author:
tasharr
Characters/Parings: E/B
Rating: M
Category: Romance/Hurt/Comfort
Summary: He got broken. She closed herself off. Together they have both given up on love and have turned to alcohol, sex and parties as an antidote. Are their cuts too deep to be healed? When they finally meet will they admit their feelings or just run away from the truth.

Chapter 2

All chapters are being reedited.
Title – No Strings Attached? Chapter 17.
Author – (LJ) Bloodtype46. (FF.net) Vale-46-4eva
Main characters – Bella/Edward.
Rating – M
Genre – Romance/Humour/Angst
Disclaimer – All characters belong to Stephenie.
Summary - A night of drunken passion leads to an endless string of sexual
affairs. An exciting prospect for many. But a complicated scenario, when it
just so happens that the guy you're screwing, is your Father's Fiancées
Son, your soon-to-be Step Brother! Surely this can't end well…
http://www.fanfiction.net/s/5827050/18/
C1 - http://www.fanfiction.net/s/5827050/1/
Title: Fearless
Author: emmajane_18 (lj), alwaysandforever.x (ff)
Rating: T
Genre: Romance, friendship, Hurt/Comfort.
Disclaimer: All belongs to the talented S.Meyer, not me... sadly.
Summary: Afraid of everything, ignored by most, life's not easy for everyone - especially not Bella Swan. Little does she know Edward Cullen is set to turn her life around. Short romantic story based off the Taylor Swift song. All-Human. ExB, Canon pairings
Chapter preview: "I guess you have to go huh?" Edward whispered as he pressed his lips to my hair.
"Yeah, I guess so," I agreed, not making an effort to pull away from him.
He leant down to kiss my cheek, but frowned when he felt the wetness there. "Are you crying?" he whispered sadly, as he gently ran his hand across my cheek.
I nodded, knowing he would feel the movement, and he groaned, leaning his forehead against mine. "There's no need to be sad, love, we'll see eachother in a couple of weeks… it'll be okay."
"I know, but I just don't want to go," I mumbled.
He only hugged me tighter, and gently swayed us side to side, "I know that, but you'll be back soon," he whispered against my cheek, before pausing for a moment, swallowing heavily - "you will come back to me right?" He suddenly asked nervously.
CHAPTER LINK: http://www.fanfiction.net/s/5837688/9/
Current Mood:
excited
Robert Pattinson wants Betty White to appear in the next Twilight movie.
The actor plays vampire Edward Cullen in the popular franchise and is keen for the 88-year-old legend to join the cast of Breaking Dawn, which will be split into two instalments. He even claims to have found the perfect role for Betty – Renesmee, the half-human half-vampire daughter of Edward and Bella Swan.

When asked by E! Online if the former Golden Girls actress should appear in Breaking Dawn, Robert replied, "Definitely. She can be the baby."
(
Jump
Collapse
)
Link
What are you looking forward to about "Breaking Dawn" being shot back-to-back as two films and of Bill Condon directing them?
I'm glad that it's Bill Condon. I love his stuff. I haven't seen the script yet but I am fearful about the series' end. It's such a great security blanket. It's like a net. You can afford to make mistakes when you have another "Twilight" film to make. After that, I guess you're on your own.
I'm glad the "Breaking Dawn" films will be done together. Because otherwise, it's quite hard to fit another film in-between each one. Like what happened in "Eclipse"—having to get your mind back to where it was before. I had about a week of preparation time. It was quite stressful in the beginning. With the two films done together, you can just stay in character the whole time.
In the tent scene which is already the much talked-about thing in "Eclipse," your vampire character is of course cold, body temperature wise, while Taylor's Jacob drives home the point that he's literally hotter.
It's sort of an odd scene. It's quite difficult. It's incredibly depressing for Edward (laughing). It does make him seem incredibly unattractive. But I never really got it in the first place. It's like having some freezing cold person next to you (laughing). It's horrible.
Taylor told us that you were always cracking up in that scene.
I was in a very strange room when we were shooting that scene (laughing). I kept getting obsessed with the idea of the word "thoughts" with an American accent. It sounds like "farts." I couldn't get over it the entire day. The opening line was, "Can you at least keep your thoughts to yourself?" I'm sitting in this tent and every single time, I laugh over that line. Taylor got to the point where he was like, "Those words don't even sound the same. It's not funny at all."
I think I was tired. I find all this stuff where we have to boss each other all quite funny. Considering that we're in teen-girl magazines and stuff … Taylor always has his shirt off. And I've got my little quaff (laughing). We're trying to act all macho. I thought it was really funny.
Talk about the dynamics between the three of you now that Jacob gets to kiss Bella in this movie.
It's weird. Not only do they do the kissing scenes—they never do it when I am even on the set. I have the day off. You genuinely feel like someone's cheating on you. Then you come back to the set. And almost always, it's after one of their scenes where I suspect them of doing something. It just so happened every single time—I would come into work being like, "So how was it?"
Can you set the record straight—your Edward character is a 100-year-plus-old virgin?
I think he's … how old is he now? He must be 109 or 110. There's an arguable point with another vampire in Alaska from the first book. It's briefly mentioned. But I can't remember if it's actually fully explained if he is a virgin or not. I think the fans like to believe he is.
Since these "Twilight" films are fantasy/romance/thriller dramas, may I ask which love stories inspired you?
I have to sound really cheesy and say my parents. My parents met when my mom was 17 and my dad was 26. They're still together. I grew up in an age where everybody gets divorced.
But in terms of film, I've always liked despairing, painful love stories. I think that's probably because I'm still young. There's a Godard film called "First Name: Carmen." I'm not even going to attempt to say the French pronunciation. I always found that to be one of the most truthful and inspiring love stories I've seen on film.
Source
(
More...
Collapse
)