Lion & Lamb :: The Edward Cullen & Bella Swan Community
Current Mood:

annoyed
daily graphics post
Post teasers and links to your E/B graphics as a comment to this post.
(NOT to the post linked below).

by
danito0o96

by
ashleo26

by
anaklazaro





find them all HERE!
Happy Easter weekend (for all those that celebrate)! Hope you all enjoy it!
We received word that
jasminemarie84
unfortunately passed away and we want to pass on our good thoughts to her family and friends. She was a big part of spam, and
twispammers
, and we will miss her. RIP.

Title: California dreaming
 
Category: Twilight
 
 
Character(s): Edward & Bella
 
 
Chapter 8 Title: 7007
Genre(s): Angst/Drama
Rating: Rated: M
Summary: She takes a trip from her predictable, jaded, picture-perfect life to
the edge of nowhere. She doesn't care. And it doesn't really matter. Does love
conquer everything? Warning: Sex, Drugs and Rock'n'Roll.
Out-take:
"Can you imagine them showing their grandkids the pictures of this wedding?" I ask, sending down my third scotch, giggling.
"You think they'll have grandkids?" he asked. He sounded a bit more sober. But I wasn't sure.
"Yes, I mean, yeah, they'll supposedly be together now, always. Like, she's here to stay for good, you know? Hell, who knows, this is Bella, there's no shit she won't put up with. So, yeah, they'll probably have kids then grandkids. Even if they divorce." We didn't talk a lot after that. He said he had something important to take care of.

Link: chapter 1 - chapter 8
Current Mood:

bitchy
MULTI-FANDOM FRIENDING MEME
Would love to see Bella and Edward fans there! ♥
HERE
@
passionate_fun
Robert Pattinson on fans, fame and fighting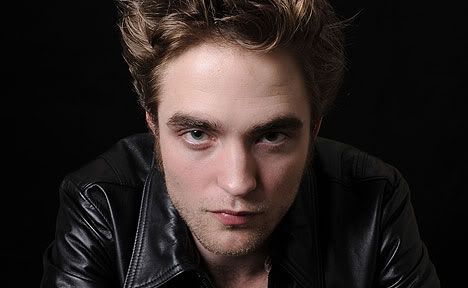 Move over Hugh Grant and Daniel Craig. Right now, Robert Pattinson is the biggest British movie star in Hollywood. Since hit vampire films Twilight and New Moon, R-Patz mania has exploded. Once, girls left notes on his car windscreen. Now they set themselves on fire outside his hotel.
"You start getting a bit paranoid," he admits. "Looking around when you're walking down the street, in case you get mobbed by teenage girls."
(
When Pattinson, 23, shot his latest film, romantic drama Remember Me, in New York, the hysteria almost killed him.
Collapse
)
source
lipstickxmalice
and I believe that it would be appropriate to have a Love Post. We constantly take each and every day for granted, and rarely have the chance to tell others how much we appreciate them, and admire the impact that they have on our lives. Therefore, if you have any comments, photos, poems, stories, and so forth to share, please post them, and perhaps each of us can look back on this entry one day. ♥
• Feel free to comment in this post with your username, and others will respond with the reasons why they admire/appreciate you.
• Please do not start drama. This is a love post after all.
• Feel free to pimp this out on your personal journal and/or other communities that you see fit.
Current Mood:
optimistic
A new E/B video, I hope you will enjoy this one :)

Feedback is love
♥
My Channel
/Sasha
Current Mood:
amused