Here is the promotions roundup post with all the new communities and websites submitted to us this week. If you'd like something promoted for next week, please leave a comment here. :)



Livejournal

edwardbella_las -- A Last Author Standing Challenge for Edward/Bella fans.

emmettalice -- A community for fans of Emmett and Alice Cullen.

mysunlitheart -- A community for fans of both Harry Potter and Twilight.

pattinsonlife -- A community dedicated to Robert Pattinson.

pattinsonlims -- A Robert Pattinson lims (last icon maker standing) community.

robstills -- An Icon Challenge Community for Actor Robert Pattinson.

rpattzdaily -- Now with over 700 members RPattzDaily is more active and up to date than ever. Join and get your Rob fix.

set_break -- A drabble community for the RL ship of Robert Pattinson and Kristen Stewart.

twiheads -- A community for everything Twilight. (With an ongoing contest.)

twilightersanon -- Twilighters Anonymous Podcast serves the addicts of Twilight who don't want a cure. This is basically a community where people can post about Twilight and hear the goings on of the podcast (weekly chat reminders, youtube updates, etc) and also participate in discussions.

twilightfest -- A Twilight fanfiction fest community.

twilightxchange -- twilightxchange is a Twilight picture community.

twilight_crafts -- A place for crafters to share crafts and ideas inspired by The Twilight Saga.

LJ - Role Playing

scarsfangsnews -- Scars & Fangs RPG.

thedarkestpoint -- The Darkest Point follows the Twilight storyline (mostly). Our main goal is to better develop the characters and find out how one simple decision can change everything.

Forums
A Vampire's Laments -- A Vampire's Laments is a Twilight discussion and roleplaying forum as well as a forum to discuss anything related to the supernatural and/or occult.


1.
edwardbella_las

A Last Author Standing Challenge for Edward/Bella fans. Every two weeks, a prompt will be given. Participants will write a fic for the prompt, and voting will eliminate people for each challenge until we have the Last Author Standing. There will be more than one round, so if you miss the current one, feel free to stick around until sign-ups for the next round begin!

2.
emmettalice


Whether you just like Emmett or Alice, or you like them together, this is the place to share the love.

3.
mysunlitheart


4.
pattinsonlife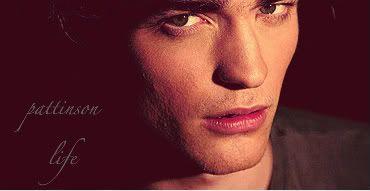 All and everything Rob related. Updated daily, pics, news and more.

5.
pattinsonlims


6.
robstills


7.
rpattzdaily


RPattzDaily is a news and discussion community for all things Rob related. Get news and pictures delivered to your flist daily. Oh, and we wont flood you with cross posted graphics either.

8.
set_break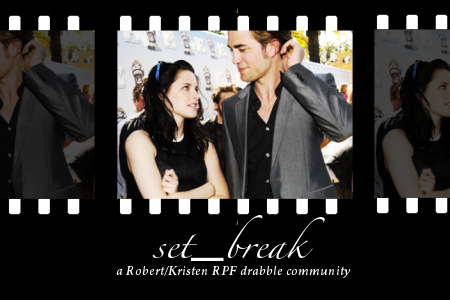 9.
twiheads


A community that was made for all the fans of the book series Twilight by Stephenie Meyer and the upcoming movie. The community is for all things related to Twilight and the people involved; discussions, icons, famixes, news, interviews, everything.

10.
twilightfest

If you've never participated in a fanfiction fest before, you're probably wondering, how does this all work? Here's what happens. First, join the community. Read the rules, the profile, etc. The usual. Then, submit prompts. A prompt is just a story idea. Ex. "Bella and Jacob's first dinner together..." or "Jacob and Alice have a heart to heart..." Once a good number of prompts are collected, submission will be closed and the claiming period will begin. Members may claim prompts that they would like to write fan fictions based on. This will be followed by a writing period when the members will have time to write their fics. Finally, there will be a posting period, where members may post their fic to the community for everyone else to read.

11.
twilight_crafts


What: Craft an item to represent the first scene from the Twilight series that took your breath away!

When: Post your challenge entries, including the scene description, with photos behind an LJ-cut on twilight_crafts, between now and September 29, 2008, no later than 10 a.m. Central U.S. time. A poll will be opened September 29 for anonymous member voting.

12.
scarsfangsnews


This RPG is based on the Twilight book series written by Stephenie Meyer. It is set post Twilight except that after Twilight when James bites Bella, Edward can't get the poison out so does have to decide whether to turn her or for her to have her final death. In the end, he turns her. Now, a few years later, she is still struggling with her change and its consequences with her family and everyone else she knows. The werewolves have been struggling to decide what to do over it as its against everything they believe in, especially Jacob, who loves Bella. Finally, the werewolves and vampires go to war over it, with Bella in the middle. Jacob, still confused about his feelings about Bella, has a vision of his "mate", who is none other than Alice Cullen, the one vampire he always feels weird around every time she is near. She, too, has a vision which makes her uncomfortable for she is married and in love with Jasper Hale. Jasper, usually calm, becomes more jealous when it comes to Alice for she is the love of his life. Of course, there in the background, is the Volturi, still wanting Bella badly, plus this war with werewolves is just the right excuse for them to zoom in and get what the want. How will the Cullens survive a fight from all sides? How will the people of Forks survive? Will they finally find out the truth about the werewolves and vampires? How will the werewolves survive? What will Edward/Bella/Jacob and Alice/Jacob/Jasper do? Be apart of it all! From the main characters to the other not-heard of so much characters, and make them into main characters!

Note: Nothing in New Moon, Eclipse or Breaking Dawn happened in this RPG.

13.
thedarkestpoint


The Darkest Point follows each character on their journey to finding just what they need.
Beginning in Phoenix, AZ while Bella is still deciding where to go;
and Edward and the Cullens live their quiet, secluded life;
we see how every person involved in this story undergoes a change.
The story deepens as these two people find each other,
and the lines of friendship and enemies grow ever deeper and more defined.
Join the story and see how any person can be the center of the universe for another.
And the darkest point for someone else.

The Darkest Point: A Twilight RP

Character List - Audition Requirements - PB List - AIM List

14. A Vampire's Laments




A Vampire's Laments is a forum to discuss anything supernatural but it's main topic is Twilight. There is an extensive section for Twilight roleplaying as well as for discussion. Also, there are many categories to discuss different things that are mentioned in the books such as vampires and werewolves but also witchcraft and the like. There's also a sorting system that's just for fun to become sorted into a member group: vampire, human, werewolf, etc. This forum is just starting to get off the ground, so we're looking for members and moderators both. We're also affiliated with many Twilight fan sites and websites.