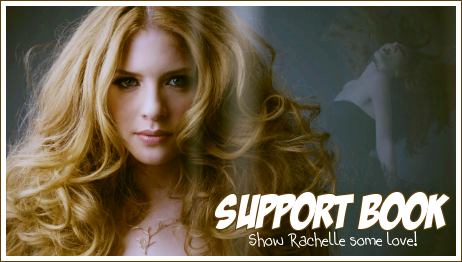 Hi everyone! First of all, I got the permission from a mod to submit this n_n

Well, my best friends and I had the opportunity to meet Rachelle Lefevre (Victoria, on Twilight) at the Comic Con in San Diego last month and she was so sweet with us, we talked a little while, and well, in general we liked her a lot and she has become one of our favorite persons in the world =D...we love her!♥

We decided to make her this Support Book to show her that we support her as an actress and that we admire her as a person. We're planning to get together messages for her, and then print them out to make a scrap book and send it with other gifts.

For more information click on the banner or go HERE.

Thank you!